---
Ex-con's Season 24 NBFL Playoff Preview



Yes, it is once again time to make my predictions about how our playoffs will unfold. As most of you know, I have yet to correctly predict the winner in my numerous attempts, leading most to believe that the team I select to win is actually cursed. Whether or not I actively try to jinx someone now is probably not important; what is important is letting all of you know how the playoffs will likely (not) unfold!




NFC Playoffs



1. C'attle C'haos (10-3-0)
2. Destroit Lynels (10-3-1)
3. Witchington Paleskins (6-6-1)
4. Atlatl Flechettes (7-3-4)
5. Los Angeles Glams (7-4-3)
6. Decay Bay Bloateneers (7-2-5)

The NFC saw two dominant teams rule over the conference this season, as C'attle' and Destroit had ten wins each and a single loss between the two. Rounding out the rest of the field are four very solid teams with at least six wins each, with several veteran NBFL coaches who know how to handle the pressure of the playoffs.



Wildcard Round





(3) Witchington Paleskins vs (6) Decay Bay Bloateneers



This might be the best matchup on opening weekend, as both Garc and FRSHMN are no strangers to the playoffs and have very solid teams. Witchington has a very good and healthy team that only lost once this season, though they did settle for quite a few ties along the way. With five guard and four MB skills surrounding the talented Stomping Tom Collins [ND], these elves won't be bullied around very easily. But they find themselves in a matchup with nurgle from Decay Bay, who are naturally built to lockdown teams and smother them. With four sets of tentacles, along with various diving tackle and prehensile tails sprinkled in, it is very difficult to escape the grasp of the Bloateneers.



Prediction: Witchington 2 - 1 Decay Bay (OT)



This game could really go either way, as both teams are almost the exact same TV, well coached, deep, and talented. But Witchington has proved to be tough to beat all season, while Decay Bay's stout defense has cracked a few times. Somehow, someway, the elves will wiggle out of the grasp of the tentacles and friends, and find a way to win the game.




(4) Atlatl Flechettes vs (5) Los Angeles Glams



The Flechettes have had an awesome inaugural season, surpassing everyone's expectations to win the South with seven wins out of the gate. Led by stud expansion pick Buta Chris [DET] and a few other key players, the ATL fought and clawed every game to get to this point. However, they are still young and overall very reliant on 'hero ball,' and their wildcard matchup against the Glams would have been extremely difficult already...but then they went and got two saurii SI'ed in the season finale. Los Angeles, coached by Stimme and the defending Super Bowl champions, certainly won't overlook a lizard team with 800 inducements, but almost anyone would be shocked to not see them take care of business.



Prediction: Atlatl 2 - 3 Los Angeles


The massive amount of inducements give the stat skinks an opportunity to keep Atlatl in the game, but eventually the high elves are too much and win the game late.




Divisional Round





(1) C'attle C'haos vs (5) Los Angeles Glams



Uh oh. Despite having the best record in the league, a

phat

chaos roster, and just enough ball handling to complement their heavy removal, this is NOT the team that C'attle wanted to see after their bye. Los Angeles has historically given coach Meno nightmares, especially in high-pressure games (season finales, for example). Can their five claw+mightyblow and four dirty players remove elves fast enough to keep Meno sane? Or will the idea of getting 'elfed' by Stimme yet again keep gnawing at the edges of his sanity until he finally snaps?



Prediction: C'attle 2 - 1 Los Angeles



Fortunately, his team is able to keep the metaphorical daemons at bay and handle the elves, despite Stimme's best efforts. Luckily, they won't have to see anymore elves the rest of the playoffs...right?




(2) Destroit Lynels vs (3) Witchington Paleskins



Destroit barely missed out on the post-season last year, as they went 6-6-2 and lost some obscure tiebreaker for the 6th seed. They came back with a vengeance this season, and kicked almost everyone's ass in the process. The Lynels are a lean, mean, efficient machine that will foul and punch a path for star bull Big Ben the 3rd to do the scoring. With a whopping eight mighty blow players, a dirty player and often getting access to a bribe or two, this is a team that few can play with for a full game.



Prediction: Destroit 1 - 2 Witchington



Despite all of that, they face another team that only has one loss on the year, and Witchington will not be fazed by the Lynels after getting through Decay Bay. It won't be easy, and it could come down to some pure elf-bullshit, but Garc and the Paleskins get the job done yet again.




NFC Championship Game





(1) C'attle C'haos vs (3) Witchington Paleskins



Oh noes! C'attle was promised to not have to deal with any more elves after managing to get by dreaded Los Angeles, yet another squad of pointy-eared bastards arrive to greet them for the championship game! However, they surely can't be much of a threat after getting beaten up by both Decay Bay and Destroit, can they?



Prediction: C'attle 2 - 0 Witchington



Coach Meno can literally feel the pressure weighing down on his shoulders late in the game, when all the stakes are on the line. He plays very passively, moving the cage forward one square a turn, despite having a 11:0 player advantage. Surely there are more leaping elves hiding in the shadows, the stands, or in the locker room, just waiting to steal the game from him!







AFC Playoffs



1. Jakesonville Jortles (8-4-2)
2. Denver Brontos (8-4-2)
3. New York Wrecks (7-5-2)
4. Cincinnati Hydras (7-4-3)
5. Cleaved Land Bedlam (6-5-3)
6. Las Vegas Sinners (5-7-2)




Wildcard Round





(3) New York Wrecks vs (6) Las Vegas Sinners



This might be the

other

best matchup on opening weekend, as two excellent teams have the misfortune of playing each other first. While both teams are solid across the board, it could come down to the play of the stat freaks: Broadway Joe Bryant [HAW] and Austin Clawferian-Deadkins for New York vs Ndamukong Suh [MIA] and Jeremy Maclin [KC] for Las Vegas. (Apparently the key to being good in this league is nailing your draft picks!)



Prediction: New York 2 - 1 Las Vegas



Another game that you can see going either way, this one could be decided by the player that isn't going to be there: sack-specialist Cameron Turley [NCBB] , who would have been an excellent counter to the Joe-centric offense of New York...except that they got SI'ed in the season finale.




(4) Cincinnati Hydras vs (5) Cleaved Land Bedlam



Well now, surprise, surprise! Two first year teams from the AFC North find themselves in the playoffs after very fine campaigns, and they'll face off for the third time this year. We could go on for a bit about the two teams, but the Hydras had three important positionals get SI'ed in their season finale (a continuing theme, apparently), making their task much more difficult.



Prediction: Cincinnati 0 - 1 Cleaved Land



Despite the likely appearance of a wizard, the Hydras won't be able to overcome the loss of three of their better players. Bedlam will grind their way to a win, and get their own SI'ed chaos warrior back for the next round (apparently playing your final regular season game is dangerous).




Divisional Round





(1) Jakesonville Jortles vs (5) Cleaved Land Bedlam



Ok, this is just getting ridiculous. The Jortles are yet

another

team that got punished in their season finale, in what was a perfect example of a pyrrhic victory. Their quest for a fourth straight Super Bowl appearance took a massive hit, though they are still not to be counted out.



Prediction: Jakesonville 2 - 1 Cleaved Land



Somehow, someway the Jortles will keep on "doing the damn thing" that they usually find a way to do. Malkor's chaos team is still pretty young, and Mrt still has some tools to use despite the recent player losses.




(2) Denver Brontos vs (3) New York Wrecks



The Brontos very quietly had an excellent season with only two losses, securing a first-round bye in the process. Despite losing a saurus late in the season, the team is pretty healthy and can be a problem for most teams to trade blocks with, thanks to their two +ST rolls and three blodge saurii.



Prediction: Denver 1 - 2 New York (OT)



But the Wrecks are a team that can, and will, trade blocks effectively with Denver. They have the strength, the tackle, the claw, and/or the horns to keep the lizards on their butts for much of the game. The Brontos will likely have some inducements to help out, but eventually they will fall in overtime.




AFC Championship Game





(1) Jakesonville Jortles vs (3) New York Wrecks



Both of these franchises have been AFC powerhouses since they got into the conference; in fact, at least one of these two teams has played in the AFC title game for the last four seasons. And while the Jortles look to be at a disadvantage, they are on a mission to make history.



Prediction: Jakesonville 2 - 1 New York



I don't know how they will do it, as New York just has a very, very complete team. But mrt as an underdog cannot be underestimated, and he'll find a way to win yet another game that he shouldn't.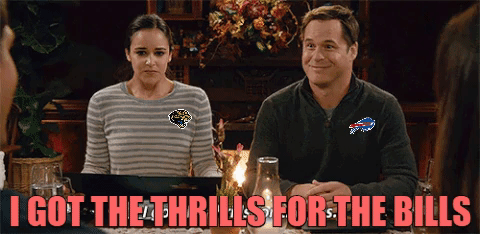 Super Bowl XXIV





C'attle C'haos

vs

Jakesonville Jortles



Well, this is just ridiculous. The Jortles find themselves in a fourth straight Super Bowl, hoping to avoid becoming the NBFL version of the Buffalo Bills. Meanwhile, C'attle has to face their third straight elf team in a row during these playoffs, and coach Meno's psyche will be tested to the extreme by the antics of coach mrt.

C'attle has the far superior team at this point, but the Jortles are playing with house money and every daring move and -2d block that works chips away at what's left of meno's sanity. On turn 16, he finally loses it,

timing himself out

in a tie game because he couldn't figure out which of the three elves left was laughing at him behind his back.

Now in overtime, a Blitz kickoff result gives the beleaguered elves a chance to avoid eternal infamy, and a 5+ pickup works out (of course), leaving the fate of the universe in the hands of a 4+ pass for the Jortles...except that the otherwise useless minotaur intercepts the pass! Then, because meno has abandoned all reasonable thinking at this point, the minotaur proceeds to make seven straight 4+ wild animal rolls and walks into the endzone on the final turn, becoming the hero we needed, but not the one we deserved...or something.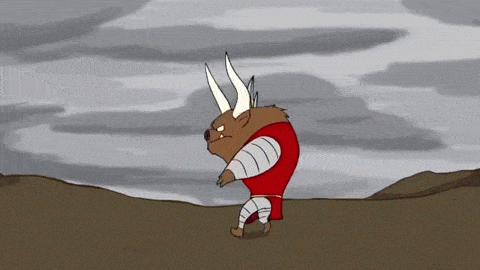 With the loss, mrt infamously loses four straight super bowls, but pledges to return next season and try to lose another one.

With the win, meno finally wins a super bowl...but at what cost? Facing three straight elven teams, especially ones coached by Stimme, Garc, and mrt, can break a man...and by the end of the journey, nothing remained of his sanity. Despite having his roster still in tact, meno vows to never get elfed again...so he switches to wood elves in the offseason! After all, no one can out-elf a wood-elf...even another elf!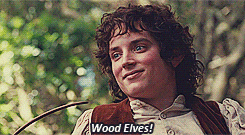 Hopefully you enjoyed the latest edition of my playoff preview; best of luck to all the teams as they attempt to make this a reality!