Season #1: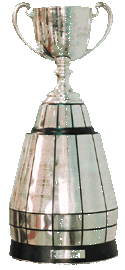 The Silver Shoe, Awarded to the leagues dirtiest, most rotten cheat, who fouls with reckless abandon, is awarded to:
Justin Tru'dohhh of Ottawa Redfarts, who laid in the boot 10 times this season.
Season #1: Grey Cup winner!
Season #2: Chicxulub survivor. Swore oath to avenge Chicxulub victims #3 Jim "Curry" Wurst – Dead (RIP), #5 William Shatner – Dead (RIP), #7 Elon Musk – Dead (RIP) #9 Karla "Von Kill" Homolka – Dead (RIP).
https://www.fumbbl.com/p/match?id=4085859