Deep within the Worlds Edge Mountains lies the greenskin shanty town of New Gork City. Built atop the ruins of a former Dwarf colony and overlooked by the sinster rogue idol known as the Statue of Trickery, this crude and ramshackle city spreads as far as the eye can see. New Gork's rise to fame is due in part to its mention in the greenskin travel guide "Waaagh un Placez". The guide book merely states that New Gork is
'ded gud wiv lotza shiny lites but got no zoggin game...'
Choosing this to mean that New Gork needed a Blood Bowl team and was not in fact a reflection on the towns efforts with the ladies, Big Boss Gobb Shyt recruited the most successful (cheapest) team he could find.
Formerly called the Mordheim Mayhem, the team agreed to relocate to New Gork in their search for fame, gold and warpstone. Now known as the Giant Ratz or more simply as the G-Ratz, the team look to expand on their recent success in the Fumbbl Cup and take their play to the next level















Head Coach:
Bile Shamahan - "Turn fear into hate"
Team Colours:
Black, Yellow & Red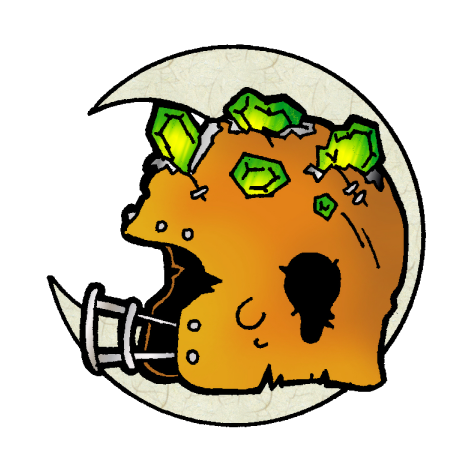 Team History:
Record after 50 games - 24/16/10
Longest win streak - 08
Longest unbeaten streak - 19
Longest losing streak - 02
Most successful UW team of Fumbbl Cup XVI
Biggest Win - 4 to 0 vs Chaos Chosen
Biggest Loss - 0 to 3 vs Nurgle
OTTDs - 01